Short Answer:
Not at this point in time.
Long Answer:
During the development stage,
this idea was suggested to cliff
. However time was limited and the GTB code was already optimised to for one weapon per unit. While cliff acknowledged the appeal of multi turret units - he pointed out it would take some time to modify the code to enable something like this.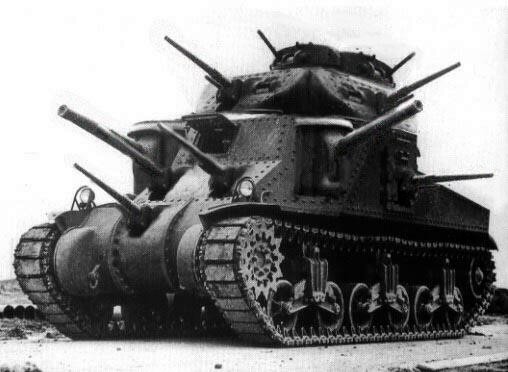 M15A Gun Motor Carriage